The Permian Basin Running Club (PBRC) is dedicated to the sport of running for fitness, recreation, and competition for individuals of all ages and abilities through fellowship and the promotion of running events which benefit our community.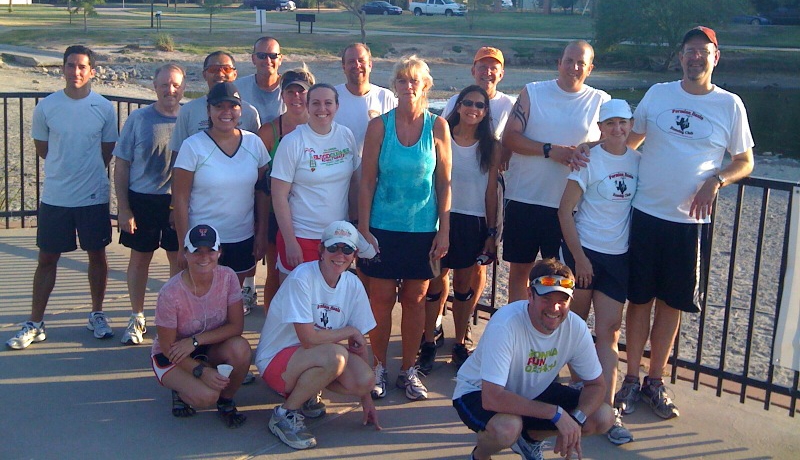 Announcements
This Week's PBRC Club Run
7:00pm, Thursday, November 7, 2013
Where: Midland College
Address: 3600 N. Garfield
Meet in front of the Chaparral Center (gym)
OPEN TO THE PUBLIC!!!
Upcoming PBRC Club Events:
PBRC Membership Renewal
2012-2013 Individual Membership - $25.00
* If you've paid dues within the past six months, you are entitled to a prorated amount. If there are any questions regarding the 2012-2013 membership renewal...please ask.
PBRC In The News:
Midland Reporter Telegram - 7/24/2011


Odessa American - 8/21/2011


Weekly Training Opportunities:
PBRC CLUB RUN "EVERY THURSDAY EVENING".
Club run and weekly meeting. This is our most relaxed run.
Who:
Beginner to Advanced members and non-members are welcome to attend free of charge.
What:
A relaxed social gathering. Members run between 1-5 miles.
When:
Meets Every Thursday evening @ 7pm
Where:
Location varies. See "Club Run" Section for more infrmation.
Contact PBRC President Shawn Hailey @
haileyshawn@pbrunningclub.com
or JUST SHOW UP!